Home
»
Service Catalog Home
»
Get Connected!
» Internet
Internet

(Also known as: World Wide Web, WWW, Internet2, Southern Light Rail, SLR)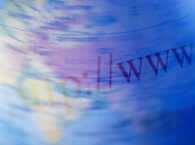 Eligible: Instructors, Physicians, Staff, Students, Researchers, IT Professionals
Availability: 24 Hours, Daily
Support: Monday - Friday, 8 a.m. - 5 p.m.
(see Request Assistance for after-hours)
Emory's Internet service provides access to the World Wide Web and to Emory partners on the web. Access to Emory's Internet service is available to all faculty, staff, students, researchers, and physicians who have an Emory network connection, Emory Network ID, and login.
Given the growing dependence and criticality of using the Internet to conduct mission critical teaching, research, and patient care, the Emory Internet service utilizes multiple Internet Service Providers (ISPs) to deliver a highly available service to the Emory Enterprise.
This service also provides access to multiple Internet services designed to promote high-speed collaboration and partnerships among academic and research institutions such as Internet 2 and Southern Light Rail. These peering relationships provide additional bandwidth and offload some of the traffic from our traditional Internet service.
Provides Accessibility: Access the World Wide Web 24 hours a day, 7 days a week
Provides high-speed access to other campuses and universities: Allows users to connect to network services through a private Internet Service Provider
| | |
| --- | --- |
| Remote Access Emory | Virtual Private Network (VPN) provides remote access to Emory's data network |
| Search Capabilities | Effectively search for content of millions of web pages in seconds |
| Wireless | Provides secure, encrypted, and authenticated wireless service |
| Redundancy | Provides Internet service with redundancy for seamless connectivity |
No additional cost