Home
»
Service Catalog Home
»
Get Connected!
» Network Management
Network Management

(Also known as: Emory Unplugged, Emory Guest, Wireless, NetReg)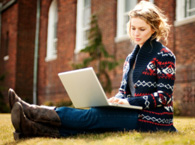 Eligible: Instructors, Physicians, Staff, Students, Researchers, Alumni, IT Professionals
Emory IT is dedicated to providing a robust network management service referring to the activities, methods, procedures, and tools that pertain to the operation, administration, maintenance, and provisioning of networked systems.
A large part of Network Management is the Wireless connection to networks and the Internet which has become almost a necessity in today's busy, mobile world. Emory University is continually building and improving infrastructure to support wireless service across the Emory communities. The Emory Wireless service supports the wireless hardware on campus that provides access to EmoryUnplugged. If an area exists on campus where wireless access is unavailable, a user or department can order the installation of a module that extends the reach of EmoryUnplugged to that area. EmoryUnplugged is the preferred wireless service for the Emory community. This service provides unlimited speed and encrypted traffic for users with an Emory Network ID (ENID) from multiple locations across campus, with no limits on what the user can access. Additionally, the wireless hardware also give access to EmoryGuest, which is provided for official guests of Emory University who have not been granted a Network ID and password for access to the Internet. Users must have an active wireless card that is set up to detect new networks. Guest users will be limited to only web access and limited bandwidth.
As another part of Network Management, Network Registration (NetReg) helps protect Emory from viruses by examining student computers before they are connected to the University network. NetReg registers the computers used by students in Emory's residence halls and scans them to verify compliance with Emory standards before granting them access to the network. Upon arrival at Emory and at the start of each semester, students are redirected to a website where they login using their NetID. NetReg registers the student's NetID with their computer and automatically downloads a Client Assessment Tool (CAT).
CAT reviews, installs, and updates important security and safety settings on the student computer such as: service packs, critical patches, registry settings, and antivirus software. Once the system passes, the computer's hardware address is registered to the student's NetID and access is then granted to the Emory network for the remainder of the semester. Computers must meet minimum network requirements to use this service. Those requirements are Windows 8, Windows 7, Windows Vista, Mac OS 10.6, 10.7, 10.8.
Service Features & Options
| | |
| --- | --- |
| Feature / Option | Application |
| Supports laptops, desktops, smart phones, and other Wifi-enabled devices | Wireless |
| Provides a safe and secure connection | Wireless |
| Allows Emory guests free access to the network | Wireless |
| Each computer is assigned a MAC address, which makes it easier to isolate troubled computers | NetReg |
| Before each computer is assigned an IP address, it is scanned to make sure it meets minimum system requirements to access the network, including anti-virus protection requirements | NetReg |
Additional Service Information
| | |
| --- | --- |
| Application / Option | Cost |
| Wireless | None |
| NetReg | None |
To submit a request or to report an incident related to this service either call the IT Service Desk at 404-727-7777 or create the request or incident online at help.emory.edu