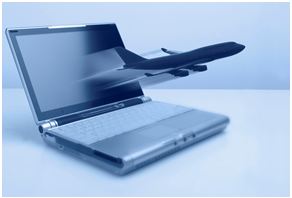 Staying connected while travelling
Summer is a time of personal and business travel for much of the Emory community. While many Emory services (like email, Healthcare Virtual Desktop and Blackboard) are available from anywhere on the Internet, accessing some services requires an extra step from off-campus. Emory provides a VPN (virtual private network) service at https://vpn.emory.edu that allows off-campus access to additional resources. Ask your local IT support staff about what services might require using the VPN. 
Use other computers with caution
When traveling, it's often convenient to use a computer provided by a hotel or internet café to check your email or Facebook. These computers could be infected with viruses or spyware, so they should be used with caution. If you use a computer other than your own to access your Emory account while traveling, be sure to log out when you are done and change your password when you return from your trip to be safe.
Let your IT staff know if you are travelling internationally
Your IT staff can help you understand when and if you might need to use the VPN, if you need to encrypt your laptop before you leave, or other travel computing advice. It will also help if your international logins trigger a suspicious activity alert and your department can readily verify that you really are in another country.