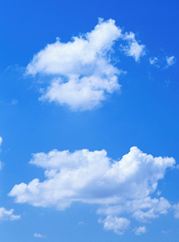 Keeping your life online
Having an online life may have started with email, but it has now grown to enable people to manage many parts of their lives entirely online. When online services started, people would upload a copy of images or files from their computer to the service. Now people are creating their files online in services like Google Docs, filling out their taxes online, and directly sending photos and videos from their phones to Flickr, Facebook and YouTube.
Make your own copy of important information
If you're working with something you don't want to lose (your homework assignment, your completed taxes, etc), be sure to make an extra copy on your computer. When you need it most, an online service might be unavailable, it might be bought by another company that changes the service, or it might just go bankrupt.
Know what is private, shared and public
Privacy controls in online services have been a big topic lately. Services like Facebook have made changes to improve the way controls work, and new services like Google+ have even more focus on controlling how you share information. If you aren't sure how your sharing is set up, ask a friend if they can see certain information, or log off of the service and see what is visible to someone who isn't a friend.
Additional resources