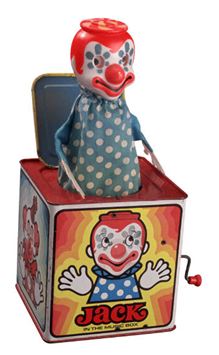 Downloading programs and files from the internet
There seems to be no end to the information and software available on the internet.  For any need or desire, there's an application for your computer or smartphone.  This empowers us to doing things we didn't think possible a few years ago, and our eagerness may place us at risk for identity theft and computer problems. 
The proverbial Trojan horse
To get their hands on credit card numbers, bank account passwords and more; cyber criminals will often employ a modern Trojan horse.  They distribute these using email messages or loading their webpages with popular keywords to make them appear in searches.  Software that claims to be a game, useful tool or latest update might actually be harvesting your personal information and shipping it across the globe where the criminal might drain your bank account or simply resell your personal information to another criminal.  Or, it may take control of your computer and use it to attack other computers.
Sorting the good from bad
The biggest step in sorting the good downloads from the bad is to only download software from sites known to be reputable.  Go directly to the primary software website to find the official download links rather than using whatever site pops up in an internet search (e.g. only download Adobe Reader from the Adobe website).  Use the built-in software update features when available rather than performing web searches for updated versions.  When looking for new software, ask IT support staff and knowledgeable friends for recommendations.