News and Events
OIT in AJC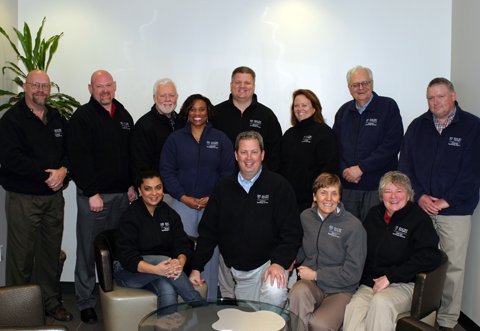 The PMO. Back row (L to R): John Stiles, Phil Shaw, Scott Swann, Trisha Wilson, Gary Lammons, Marisa Benson, Graydon Kirk, Keith Foster. Front row (L to R): Farah Remtulla, Billy Tice, Felicia Bianchi, Susan Greene.
The following are excerpts from an Atlanta Journal-Constitution article about team structure in which our own Marisa Benson (PMO) received significant coverage for her work on the PMO at Emory. You can read the article in its entirety here.
"Consistency in operation" was what Marisa Benson wanted for her team when Emory University created a centralized project management office for information technology in 2008.
"I was pulling project managers from different departments, with different backgrounds, skills and ways of doing things," said Benson, director of the project management office, University Technology Services for Emory University. "The interesting thing is that we work across all departments with no authority to tell people what to do, but with ultimate responsibility for information technology. I knew we'd have to lead by influence."
She began by having team members assess their individual strengths and weaknesses. They then discussed the level of knowledge and skills that would be needed for a project management team to add value to the organization.
In three years, the 12-member team has earned more technology certifications, but the team members also have taken courses together in the fundamentals of project management, presentation and communication skills, team building, meeting planning and management, many taught by Professionalism Matters Inc.
"More money isn't always a great motivator," Benson said. She's found that her team of creative managers values autonomy, mastering new skills, getting to work on the latest equipment or being part of the coolest projects.
They do team charters for most team projects to establish purpose and how they'll relate to one another. "We've built a highly motivated, cohesive team and created a culture of having each other's backs," Benson said.
---
Mike Mandl Town Hall With OIT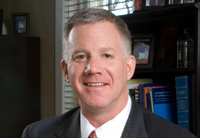 Mike Mandl, Emory's Executive Vice President for Finance and Administration.
On March 19, Mike Mandl, Emory's Executive Vice President for Finance and Administration held a town hall-style meeting with OIT in the 4th Floor auditorium of the North Decatur Building. The division was invited to hear Mandl's financial report card for the University and to engage in a spirited question and answer period afterwards.
Mandl spoke about strategic risks that Emory faces in the coming years and wanted to shift people away from the notion of centralization versus decentralization, but rather focus on need and how things get done, regardless of where people work within the enterprise. He believes that measuring effectiveness and holding people accountable allows us to "meet the business needs in the most cost effective way possible." Mandl added that success is also measured in terms of time periods and that we must be "magnets for change."
According to Mandl, merely using pricing power as a way to grow revenue is no longer as viable as it once was and that other initiatives would be needed in the coming years. These included shoring up clinical volume in healthcare, expanding the educational base beyond traditional degree programs, following an interdependence and function support model, and renewing capital and program subsidization funds via philanthropy.
Despite that funding models for Emory are changing, Mandl believes that Emory is making a concerted effort to respond to these changes and that we are responding well to date, but there is more to do.
Often in IT, expensive projects are needed whether non-IT groups believe they are necessary or not. "If someone says that they don't want IT security, that's too bad because they must have it anyway. The hard work is getting people to commit to things they have to pay for if they don't see the value themselves, even if there is institutional value," said Mandl.
"The challenges we face present new opportunities that support our mission," said Mandl. "We deliver a very important 'product.' Each of us needs to respond and participate with a sense of optimism for change rather than resistance to it. IT as an organization has a leadership team that sets an example for managing the human resources of enterprise and delivering."
Following his speech, Mike Mandl responded to a series of questions, both from the audience and submitted prior to the Town Hall. Here are some of the highlights:
Question: "How are we doing versus our peers?"
Mandl: "Quite well. Some have different sources of revenue, but they are all confronting it. We have a diverse revenue stream and a strong balance sheet. We must take advantage of it or we will lose that positioning."
Question: "What are your top BPI opportunities and initiatives?"
Mandl: "IT is a partner in this. The role IT can play is adding discipline in areas like documentation, redesign of processes with an awareness of IT. Research Administration across the enterprise is the top functional priority."
Question: "What are the metrics you rely on?"
Mandl: "I go from qualitative discussions and ask quantitative questions. We talk about best practices with our peers and I generally feel like we are doing well in comparison."
Question: "Do you have to pay for parking?"
Mandl: "Yes! Because I have a spot, I pay the $1600 full reserved fee. I fought against exceptions for executive staff. Even the president pays. No exceptions on this for the university staff. As a leadership team, we take that kind of thing very seriously."
Question: "Does F&A have plans for alleviating congestion. I worry Clifton congestion is going to get worse with the new mixed-use construction."
Mandl: "This is difficult. We try to promote alternative modes of transportation. There is a referendum this summer for a Marta stop at Sage Hill. Full funding of the Clifton bridge is in this transportation bill as well. There are 400 units in the new construction and they have 600 people on a waiting list. Almost all them are Emory and CDC employees, so we feel the traffic will be a neutral change as people who used to drive could soon walk."
Question: "The College is on an unsustainable course, how do we counter this?"
Mandl: "Arts and sciences often struggle throughout the sector. Rate of growth of tuition and financial aid affects this. The wide diversity of offerings and the cost of this diversity of coursework also affect this, but is also one of the sources of value to the very diverse interests of our students. Earl Lewis' initiative on the future of liberal arts will tell us a lot. Financial aid has grown dramatically since 2008. We will have a sustainable model to ensure value does not get diminished."
---
Greening IT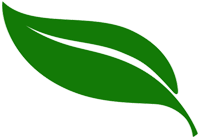 The "Green Swish" indicates stories or ideas emphasizing our Division's efforts to be sustainable.
It's Earth Month 2012! Here's what's happening at Emory University during the month of April:
April 1-30: The Building Recycling Competition...a throw down for Clifton Corridor and Main Campus buildings to determine which building has the greatest increase in recycling by weight (compared to April 2011). The building winner gets $3K for dedicated recycling equipment! For more information (PDF-format).
April 9-13: Personal Document Shredding. Non-Emory, paper only for shredding at the following buildings: Briarcliff Bldg A, Business School, Callaway Memorial Center, School of Law, School of Medicine, School of Nursing, School of Public Health (both buildings), Woodruff Library, and Woodruff Physical Education Center (aka the WPEC).
April thru May: Better World Book Re-Purposing. Give your books a second life - take them to the collection bins at the Dobbs University Center (DUC) or the Emory Recycling Center.
Ongoing: CD/DVD collection. Bring them to Woodruff Library, Suite 208...scratch them or break them if you must and we'll take them off your hands.
Earth Day is Sunday, April 22, 2012... Go Green!
- Dawn Francis-Chewning, Business Analyst, Academic Technology Services
---
Fight Malaise Suggestions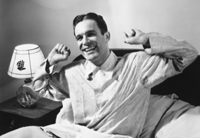 "I have big plans at work today! Yesss!"
As followup to last month's Update From Brett, entitled Fight the Winter Malaise, here are a few interesting and fun events from around the campus in April:
Lecture!
The 2nd Annual Bettye Rose Connell Memorial Lecture will be held Wednesday, April 11 from 5 - 6 p.m. Dr. Bettye Rose Connell was an Emory lecturer and pioneer in geriatric medicine. The lecture will be held at the School of Nursing, in Amphitheatre 101. You can register online for this event or call Ms. Linda Clarke at 404 728-6331.
Photography!
Photographs inspire "WRITERS" exhibition... Emory University's Schatten Gallery in the Woodruff Library, from March 26 through Nov. 2, 2012. For more information.
Technology Update!
What's New in Blackboard 9.1... Woodruff Library, Room 310 on Wednesday, April 11, 2012, 11 a.m. – Noon. For more information.
Music!
The Australian Chamber Orchestra... Performing at the Schwartz Center for Performing Arts on Thursday, April 12, 2012, 8 p.m. See the concert program (PDF-format).