Information Security Travel Tips
Information Security Travel Tips
Traveling can present some unique security challenges. If you are planning a domestic or international trip, keep these items in mind:
Make sure you've backed up any important data before traveling – Ensure that you've backed up any important data before traveling. If something happens to your devices while traveling you won't be able to get the data back without a backup.
Keep your devices with you and within sight at all times – It doesn't take long for a laptop, smartphone, or tablet to be stolen.  This is particularly important in busy and crowded places such as: buses, subways, airports, and at conferences.
Are you traveling with sensitive or confidential information? – Only travel with the data that you absolutely need. If you don't need it, don't take it. Check with your division to see if they offer blank loaner laptops that you can use while traveling instead of bringing your own. If you are traveling with data on a flash drive, ensure that you're using an approved encrypted flash drive.
Ensure that your laptop is encrypted – Laptop encryption will ensure that your data won't be accessible if it is lost or stolen. If you must travel with certain sensitive data types such as social security numbers, identifiable human subject research data, ePHI, or non-directory student information, your laptop must be encrypted according to Emory policy.
Are you traveling with anything that is subject to export controls? – It is illegal in some cases to bring certain software or hardware to other countries. See Export Control's website for more information.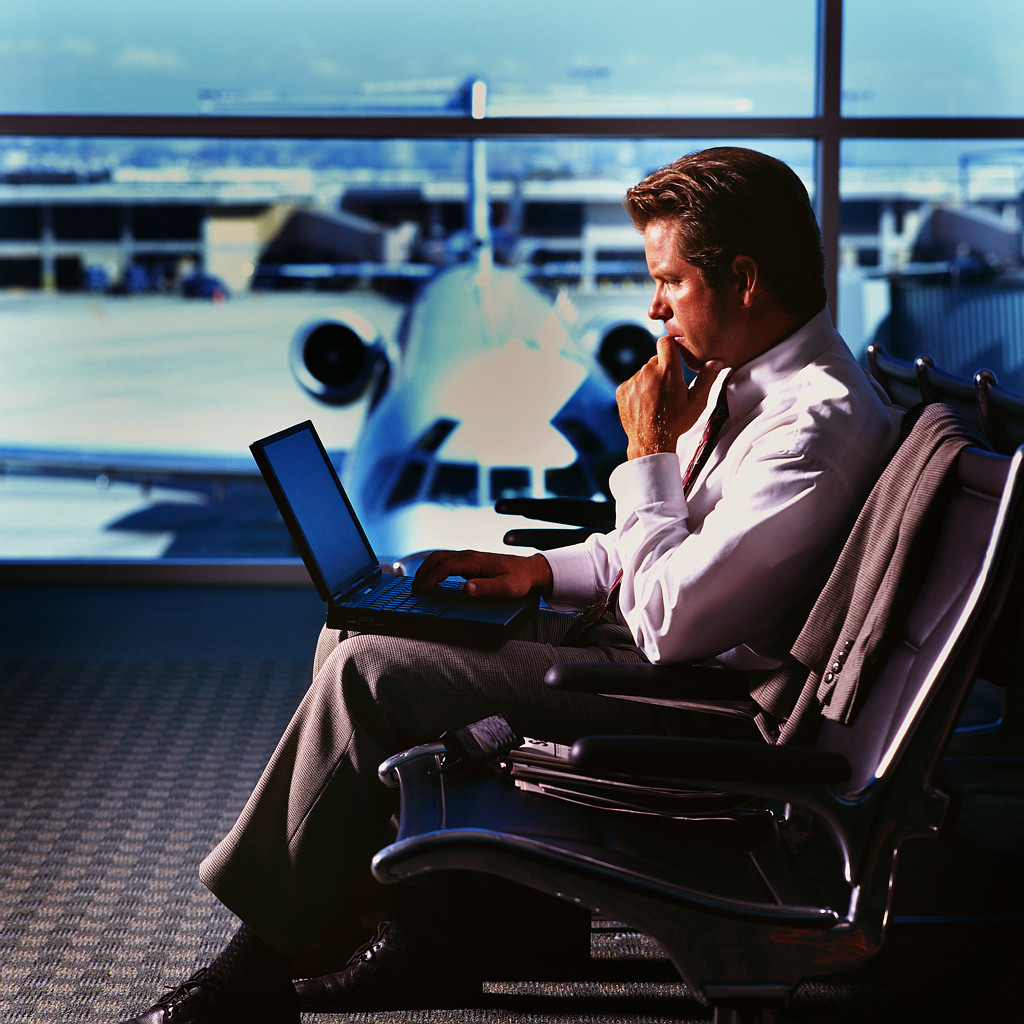 Beware of public computers – Avoid using public computers in places like hotels and Internet cafes whenever possible. If you have to use one, ensure that you change any password that you entered on a public computer when you return from your travels.
Ensure that your smartphone or tablet is securely configured – Before traveling, ensure that your smart devices are in compliance with Emory's Smart Device Security Policy. Your devices should be protected with a PIN or password, and employ encryption whenever possible.
Ensure that your computer is up-to-date and running antivirus software – Before traveling, make sure that you've installed all of the latest updates from Microsoft or Apple, and ensure that you are running Emory's managed antivirus software.
Enable a firewall on your computer - Make sure that you have a firewall enabled on your computer. A firewall will help protect your computer while connected to insecure networks.
Only connect to trusted wireless networks – Avoid joining just any available wireless network. Only connect to those networks that you know are legitimate (such as those provided by a hotel).
Avoid using insecure websites on wireless networks – It's easy for someone to listen in to what you're doing on an open wireless network. Most networks that you'll use while traveling are open. Make sure that if you're logging into websites while on open network that your connection is secure. This is usually denoted by the presence of a lock icon in your browser, or "https://" in front of the address you're visiting.

Utilize Emory's VPN Service – If you plan on accessing Emory resources while traveling be sure to use Emory's VPN to ensure that information sent to and from Emory is secure. Visit the Emory VPN page for more information.
For more information about working internationally, visit Emory's Global Services Website