Home
»
Service Catalog Home
»
Get Connected!
» Software Services
Software Services

(Also known as: EOL, ESS, Student CD)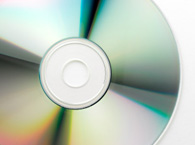 Eligible: Students, IT Professionals
Availability: 24 Hours, Daily
Support: Monday - Friday, 8 a.m. - 5 p.m.
(see Request Assistance for after-hours)
Emory Standard Software is required for anyone who brings a new computer to campus and connects to the Emory network.
The distribution provides free access to a suite of University licensed software, including anti-virus, which must be installed on any computer joining the Emory network. Anti-virus helps prevent harmful viruses from infecting computers and from later being passed to other users via the campus network.
Provides Security: Helps to ensure computers accessing the Emory Network are protected from potential harmful viruses
Facilitates Distribution: Guarantees broad distribution of software site-licensed for student, faculty, and staff computers
No additional cost