Home
»
Service Catalog Home
»
Get Connected!
» VPN Access
VPN Access

(Also known as: Remote Access, Access: VPN)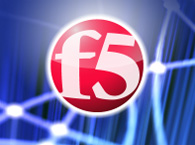 Eligible: Instructors, Physicians, Staff, Students, Researchers, IT Professionals
Availability: 24 Hours, Daily
Support: Monday - Friday, 8 a.m. - 5 p.m.
(see Request Assistance for after-hours)
VPN Access is a client-based web application that allows users on the Internet and on campus to gain access to Emory's protected network cores. It does this by creating a virtual private network (VPN).
The VPN is run by the user who logs onto a website and launches an application. That application then creates a secure virtual tunnel between the user's computer and the area of the core that the user is accessing.
Remote Access: Allows users to access Emory's protected network cores from any point where there is viable Internet service
Core Protection: Authenticates user's access eligibility before allowing access to the core via Lightweight Directory Access Protocol (LDAP)
Granular Access Control: Allows for controls to limit user's access to specific areas of the core based on user's rights
| | |
| --- | --- |
| Client-Based | Application that runs locally on a user's computer after being accessed via a website |
| Web-based | Application is launched by accessing the website (http://vpn.emory.edu) |
| Cross-Platform | Application runs on multiple operating systems such as Windows, Mac, and Unix varieties |
No additional cost