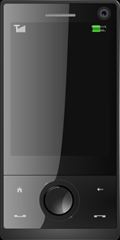 The growing use of "smart devices" for business
Studies have shown that more than 40% of cell phone owners in the U.S. now have smartphones, allowing them to use their phones for email, web browsing and more. Additionally, tens of millions of tablet devices have been sold over the last few years. This leads to many people using either a company or personal smart device to read work email or work on professional documents.
New smart device security policy from Emory
To protect both personal and Emory data on smart devices (smartphones, tablets, etc), Emory has created a new Smart Device Security Policy (http://policies.emory.edu/5.14 ) that lays out security requirements for both Emory owned and personally owned devices that access Emory Exchange email or store sensitive Emory information. This policy does not grant Emory access to information stored on your device; it only requires a handful of security settings to be enabled, including a four digit passcode, data encryption and limiting the number of invalid login attempts.
Stay tuned for news about policy enforcement
In the coming months, there will be additional communication regarding enforcement of this new policy. Enforcement will be applied via the Emory Exchange service and will affect all smart devices using either ActiveSync or the Emory Blackberry Enterprise Server to access Emory Exchange mail. Future communication will include dates when this enforcement will start, how you can configure your smart device in advance, and an exception request process for those who do not access or store sensitive information using their smart device.