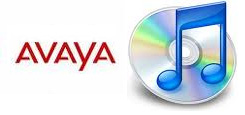 March 22, 2010
No time for a 2-hour telephony training class? Now you can learn how to use your Avaya phone at iTunes U! One challenge of training the 30,000+ Emory population is to find non-traditional methods and iTunes U is a useful resource. The recent addition of the Avaya Training album to iTunes U is a great example of using modern tools for learning.
The training can be found at http://itunes.emory.edu/. Once you have reached the site, click the Exclusively Emory section and go to Avaya Training below the University Technology Services banner.
The Avaya Training album has 15 tracks, each between 30 and 90 seconds, which use video and audio to easily demonstrate the basic tasks of the Avaya phone system. Additionally, there are instructional PDFs that can be downloaded with even more detailed information.
Another advantage is that users can pick only the specific tasks they need to learn and be trained on in a fraction of the time. The flexibility of iTunes U allows for content to be added at any time.
Stay tuned for more interactive learning through iTunes U!