February 24, 2013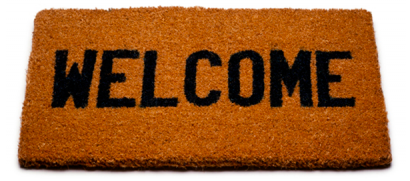 Emory OIT is now offering its monthly newsletter, the Online News, in WordPress.
The goal of this format change is to add more dynamic content for our readers. Rather than the static articles of old, you will be able to make moderated comments on each and every article, as well as take advantage of various social media-friendly tools.
An interesting article about using WordPress for "Your Mobile-Friendly, Social-Ready Newsletter" suggests that one-way communication of the older style of newsletters makes little use of the communicative talents within an organization. Our hope is that this new format will foster lively discussion and inspiration.
Wayne Morse (Academic Technology Services) helped facilitate this effort by agreeing to host our newsletter on Emory's Scholarblogs WordPress site, which offers robust functionality and service support. Over the next few issues, we will apply various plug-ins to our site that will provide additional features such as a Twitterfeed and Most Read Articles section. Another benefit is that now anyone in OIT can submit articles at anytime, by simply signing up as a contributor. To get signed up, simply do the following three-step process:
Click this link: http://scholarblogs.emory.edu/login
Email me that you have completed task #1.
Click a subsequent link that you will receive in email that you have been added to the OIT Newsletter site.
Your articles will still publish on our normal monthly schedule and will still undergo the same MarComm collaboration and vetting that you may have become used to in the past. But our goal is to make things that much easier for you.
Please let us know what you think!
- Wade Moricle, Marketing and Communications, Integration
---
For additional information on this or any other Emory OIT service, please contact the
University Service Desk at 404-727-7777, Monday - Friday 7 am - 6 pm.
---