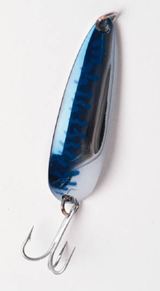 Getting "Phished"
One of the most frequently encountered identity theft schemes is "phishing", where someone tries to trick you into revealing your password, credit card number or other private information. This usually comes as an email with a link to a webpage, or a request for an immediate reply. The stolen information is used to access your email, your bank account or other sites of value. See this Emory awareness message for more information on phishing - http://it.emory.edu/security/security_awareness/phishing.html
Next step in Emory's phishing awareness
Emory has communicated numerous phishing awareness messages in the past and will soon be enhancing our phishing awareness campaign with an "in the moment" form of awareness training. Over the course of the next several months, Emory will begin sending our own phishing-like messages to students and employees on a periodic but infrequent basis. Those who follow the links and provide their passwords will be redirected to a phishing awareness webpage that provides detailed information on phishing and how to avoid falling victim to these attacks.
Just a learning opportunity
While business units on campus will receive statistics on how many of their employees or students fell for the phish compared to the Emory average, they will not receive a list of names. This is intended as a learning opportunity and will not have repercussions for your job. Also, any passwords provided to the test phishing site will not be recorded, transmitted, or stored.