November 4, 2011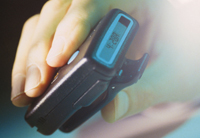 On Thursday, September 8th, OIT successfully upgraded the Amcom Paging Software to version 4.5. All applications, including SimonWeb, On-Call Calendars, Smart Speech, VRU, and eNotify were upgraded without issue. Call and ticket volume were average, with the majority of issues being login questions, as one of the changes to the new system was the requirement for users to login.
The only major problem that surfaced was an issue where non-Emory staff at Grady, CHOA and the VA Hospital were unable to access the system to send pages to Emory physicians because they did not have IDs with which to access the new systems. This issue was reviewed, solutions implemented and communications sent to the institutions to mitigate the problem.
The project team, which included members of UTS Integration, Enterprise Applications, Infrastructure, and PMO departments and employees from Emory Hospital, did a fantastic job of keeping this project on track and moving forward.
Amcom Mobile Connect, which was released to early adopters on September 13th, is a new smartphone technology that allows for specific paging over the phone, includes better reliability and security, more tone and template options, and support for iPhone and Android mobile operating systems.
The key features of Amcom Mobile Connect include: separating critical messages from less important emails and SMS messages, continuous tones and reminder tones for missed notifications, acknowledging message and free-form text responses, supporting a variety of devices to accommodate hospital-employed and independent physicians(including the iPhone, Android, and Blackberry), and providing automatic delivery and read receipts for messages.
---
For additional information on this or any other Emory OIT service, please contact the
University Service Desk at 404-727-7777, Monday - Friday 7 am - 6 pm.
---