June 21, 2011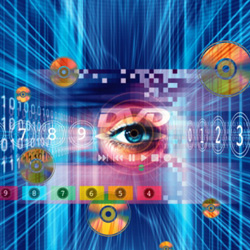 New videography upgrades are redefining what is possible with digital scholarship at Emory. Steve Bransford, an Educational Analyst for Video in UTS, helps faculty and students explore this quickly evolving digital medium. Like most videographers, Steve has experience persevering through the multiple formats and encodings that one is required to master in learning digital video, both in his own work as well as the work that he had done for the online journal, Southern Spaces.
Recently, Steve discovered that he could embed all videos in journal articles themselves as opposed to creating three separate media files (Real, Quicktime, and Windows Media), and having each open in their respective external media player window. This capability, a development made possible by using an HTML5-friendly media player within the browser, finally allows playback across a wide range of devices, including the iPhone, iPad, and even Androids.
Steve's latest work is focusing on the new ePub 3.0 spec that fully supports HTML5, so now ePubs can include rich media content within an ebook.
For an example of Steve's and his colleagues work: http://southernspaces.org/2011/going-south-coming-north-migration-and-union-organizing-morristown-tennessee.
---
For additional information on this or any other Emory OIT service, please contact the
University Service Desk at 404-727-7777, Monday - Friday 7 am - 6 pm.
---