Emory Healthcare Information Services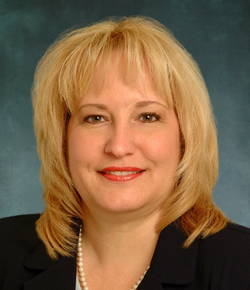 Dee Cantrell is the Chief Information Officer at Emory Healthcare, Inc., in Atlanta, GA. Emory Healthcare is a large integrated academic health care system committed to the highest level of care for patients and families, educating health care professionals for the future, pursuing discovery research and clinical innovation and serving the community. As the clinical arm of the Woodruff Health Sciences Center of Emory University, Emory Healthcare is the largest, most comprehensive health care system in the state of Georgia.
From Saint Joseph's Hospital's transition to Emory Healthcare clinical and business systems to Stage 1 Meaningful Use attestations at The Emory Clinic to a major upgrade to the Emory Electronic Medical Record (EeMR), FY13 was a productive and banner year for Information Services (IS). As such, the IS team is pleased to present a high-level overview of our FY13 accomplishments – all representative of a partnership between Emory Healthcare operational teams and our technical staff.
To facilitate review of this document, we have grouped accomplishments by four of the focus areas and goals of the FY13-FY15 strategic plan – clinical quality, patient and family experience, commitment to those who serve and financial strength.
Clinical Quality
Emory Healthcare's Clinical Data Warehouse was certified as an EHR Module by the Certification Commission for Health Information Technology (CCHIT). This means that the Clinical Data Warehouse fulfills the program's criteria for Quality Measure Reporting for the Eligible Providers, which will support Stage 1 Meaningful Use Measures.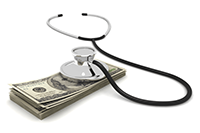 The importance of electronic health records' (EHR's) use as a set of technology tools to improve care is underscored by the inclusion of the Meaningful Use program as a component of national health care reform. The federal government has mandated use of EHRs by all providers and health systems by 2015. The current program provides incentives for early adopters and penalties for those who are late or fail to adopt.
The Clinical Data Warehouse is a large database organized for reporting and research support. The database pulls data from multiple sources, but summarizes and packages that data into an application for use in delivering specific information about required quality measures for physicians and other providers as eligible under the Meaningful Use program. To use this application to support Emory Healthcare's data submission, it needed to be certified by the CCHIT, a milestone met in early October 2012.
On October 11, 2012, Information Services went live with processes to streamline providers' results inboxes in EeMR. For some time, physicians across EHC had struggled to manage results coming into their EeMR inboxes. In many cases, this was due to the volume of inpatient results that had already been managed on inpatient rounds. The request was very clear: "Please get the inpatient results out of our inboxes." In October, the clutter was removed by implementing a new Results FYI box for inpatient results.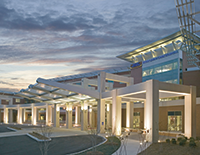 As of December 4, Interdisciplinary Plan of Care processes went electronic to comply with a Joint Commission request to have a single location for patient care information. Emory Healthcare launched a new Interdisciplinary Plan of Care form for inpatients at Emory University Hospital, Emory University Hospital Midtown, Emory University Orthopedics & Spine Hospital and Emory Johns Creek Hospital.
The Emory Clinic began Meaningful Use Stage 1 attestations, with 180 providers submitted and many more being scheduled. Meaningful Use is a Center for Medicare and Medicaid Services (CMS) electronic health record (EHR) incentive program. The program provides a financial incentive for achieving "meaningful use" of a certified EHR technology. Eventually, failure to adopt such technology will lead to penalties in Medicare reimbursement.
Information Services and Saint Joseph's Hospital fully transitioned Saint Joseph's Hospital to Emory Healthcare clinical and business systems on Saturday, April 27. This included migrating to EeMR. Emergency Medicine providers went live with computerized provider order entry at the time of the transition. All other specialties continued to write orders on paper and will transition to electronic order entry and online documentation in the near future.
In May 2013, the use of PowerNote within the Emory Electronic Medical Record (EeMR) surpassed 100,000 notes, not including the Emergency Department, which is thought to average 10,000 to 12,000 notes each month. The authentic use of an electronic medical record for patient care is directly tied to clinical quality and safety and the in-depth use of PowerNote by EHC clinicians illustrates full-scale adoption of this technology.
Patient and Family Experience
Information Services completed its 10-month, system-wide campaign to educate physicians and staff on proper measures to take to keep sensitive data secure. The campaign was called Protect Our Information and employed the use of myriad communication vehicles – presentations, websites, emails, newsletters and screen savers.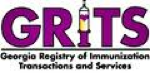 Information Services reduced the time for sending immunization data to GRITS (Georgia Registry of Immunization Transactions and Services) from five days to seconds. When immunizations are administered to patients, Emory Healthcare submits a record of that immunization to GRITS. Previously, it took five days once the immunization was entered into the electronic health record for it to be posted to GRITS. System improvements have now reduced that time to seconds, which means clinicians can go directly into GRITS and give the patient an updated immunization sheet at the time the vaccine is administered, eliminating follow-up on the part of the clinician and the patient.
Commitment to Those Who Serve
IS hosted several information tables across the system. Staff and physicians had the opportunity to stop by the tables and ask their technology questions. The Tech Talks were staffed by IS team members – both technical staff and physicians.
Financial Strength
On February 2, Information Services implemented a large upgrade for the Emory Electronic Medical Record (EeMR). The upgrade provided code required for preparing EHC's system to be compliant with federal regulations for ICD-10 (billing code changes coming in 2014) and Meaningful Use Stage 2 (regulations connecting technology with improving patient care). The upgrade included a sleeker and more modern feel, as well as an improved end user experience.
PowerTrials data is being integrated with other EHC financial and clinical data. Multiple (18) clinical trial reports can now be leveraged to audit transactions that have been billed to a clinical trial. Additional reports will provide details on enrollment dates, patient attributes and study documents.
Dee Cantrell
Chief Information Officer, Emory Healthcare Inc. Information Services
<< Office of Information Technology | IT Architecture >>