University Technology Services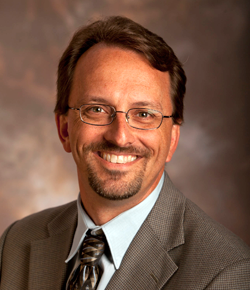 Brett Coryell is entering his eighth year as Deputy Chief Information Officer for Emory's University Technology Services. His primary specialization remains making IT operations more efficient through improved project and service management.
UTS spent FY13 operating at an enterprise scale. Many of our projects were focused on strengthening our infrastructure and improving our processes. As we strive toward more innovation and cross-divisional collaboration, here are a few of the highlights from this year.
Coursera and BPI Projects
Our Coursera and BPI projects represented gateways to larger improvements. For Coursera, FY13 marked the beginning of Emory and UTS' commitment to offering education on a global scale. The enthusiastic response to Emory's first courses has led to an expansion of this service for FY14 and beyond. On the horizon are some great opportunities for "Signature Track" courses, where students pay a small amount for an identity-verified certificate, as well as support for internal-facing, Emory-only courses using the Coursera platform.
Our BPI projects are a further reflection of business process change and continual improvements needed prior to our first Compass upgrade this year.
Unification of Library IT and Central IT Units
The merger of Library IT with Central IT brought a variety of IT expertise that complemented important areas in our organization and also provided new insight toward strengthening our support for the academic mission of Emory. Where we have work that is scalable and repeatable across large sections of Emory – including functions like Class Tech, desktop support, public computing,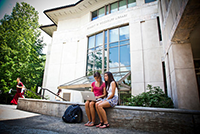 system administration, and software development – we were able to support and strengthen our new colleagues in the Library by pairing them with people in OIT who have similar interests and talents. Library/IT is taking a local unit and scaling it up to make the enterprise applications more robust through the adoption of governance, scalable infrastructure, and mature processes.
Manager Training Program
Transforming theoretical knowledge into practical usage was the major theme as UTS began its own Manager Development Program (MDP). The 11-month program gave all of our managers a chance to hone their essential skills while continuing to learn and review the practical competencies that define a great UTS manager. Manager training is about how you get an entire cohort of 22 managers to take the next step toward managerial excellence and do it in a way that maintains cohesive practices. I am already very proud of the effort the managers are putting towards their own professional development and I am confident they will continue to make strong strides forward in their ability to lead and nurture the people in their care.
SCCM for Desktop Management
In FY13, UTS Client Services implemented Microsoft's System Center Configuration Manager 2012 to replace LANDesk. The goal was to deploy a tool that had better stability, performance and integration with operating systems, applications and Active Directory and would also eliminate annual software license renewal costs. UTS Client Services decided they would implement SCCM 2012 utilizing their own internal resources and one external consultant.
SCCM was designed to be highly scalable and flexible to allow other University IT departments to use it and manage their own unique environments. The design allows the sharing of images, software and configurations that are common among our departments. The success of this implementation has led to more than 4100 computers being managed with SCCM 2012 with adoption by SOM, DOM, Yerkes, SON, Law School, Winship Cancer and Psychiatry. Additional departments are planning to on-board. We will fully retire the legacy LANDesk systems by December 20, 2013.
Migration of Servers to Cisco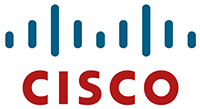 With an eye toward the overall Virtualization Environment, the Systems Engineering team dramatically transformed the server architecture in the Data Center to match the current and future needs of the environment. Migrating almost 1000 servers to Cisco without downtime is definitely a practice we could not have done several years ago and now we have moved the entire enterprise without it even noticing.
Multi-Year Projects
UTS is engaged in multi-year projects operating at scale as we seek to move tens of thousands of people to Office 365, replace the identity management tool (for password resets and other functions) for tens of thousands, and touch the equipment serving tens of thousands of network ports with NAC. These projects include Single NetID (SNID), Office 365, Monitoring, BI, NAC, OnBase, ENID replacement. Regarding the Monitoring project in particular, after a year of research we purchased a monitoring tool and anticipate great movement in this project for FY14.
Moving Forward
I am excited that FY14 will enable UTS to finish what we started in FY13, pay off some of our technical debts, and strive toward more innovation and improvement.
Brett Coryell
Deputy Chief Information Officer, University Technology Services
<< Research and Woodruff Health Sciences IT | OIT Annual Report Home >>