Office of Information Technology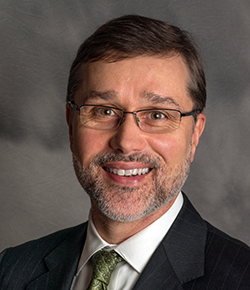 Richard Mendola, Ph.D. is the Vice President of Information Technology and CIO for Emory University. In this role since 2007, Dr. Mendola and his team are responsible for creating and sustaining a seamless, agile, innovative and efficient information technology environment that advances the educational, clinical and research activities and aspirations of Emory.
The past year was one of significant transition and accomplishment. The very structure of our organization changed in January when I accepted a new position that brought together the library and IT organizations. Later in the spring, we made a number of organizational changes to better align our services with that new arrangement, including the creation of the Emory Center for digital scholarship. These changes were designed to acknowledge the increasing convergence of the library and IT professions, and to pave the way for an increasingly digital future.  Our focus in this annual report remains on the IT portion of the organization, but that will change next year when we produce our first consolidated report.
For the IT objectives, we once again tried to balance specific business-driven initiatives with our continuing efforts to improve our IT foundation components so that future initiatives could be achieved more readily, securely and cost effectively.
Some of the foundation projects included documentation on a mobile web architecture and adding features to our integration infrastructure as well as moving over 600 virtualized servers to a new hardware platform with no planned (or unplanned!) downtime. The Information Security team implemented a new system for automating the HIPAA risk assessment and remediation process, which had been paper based, and rolled out a new security portal that will make it easier for the distributed IT functions to better understand and remediate their security vulnerabilities. Within Emory Healthcare, the campaign "Protect Our Information" continued our goal of raising awareness as much as possible about the stewardship responsibilities we all have for protecting our patients' information.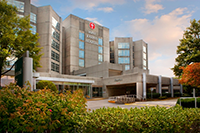 For the Emory Healthcare-related projects, progress continued to be made in implementing additional functionality in clinical and administrative systems. The Meaningful Use certification of the EHC clinical data warehouse is a great example of how many years of investment in this platform have continued to pay dividends in ways that were never expected at its inception. One of the most critical initiatives in the past year was the cutover of St. Joseph's Hospital to EHC's clinical and administrative applications. All of these systems run on network infrastructure supported by Emory University, so it was a team effort all around.
And in the theme of partnership, the high performance computing environment at Emory has now been moved to GA Tech, where is can benefit from much greater economy of scale and additional specialized staff knowledge of high performance computing.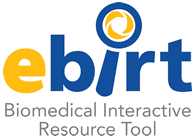 Early in FY14, two projects will be going live that will benefit our research community. eBirt will allow for curated faculty profiles that will facilitate faculty collaboration across Emory and other institutions. Emory Commons will include MyProposals functionality which pulls IRB, Conflict of Interest, and proposal data into a user friendly web page. Subsequent releases will deploy a research template library, certification information and award data.
In the UTS division, there was a continued focus on developing our management ranks, with a training program that included outside speakers, presentation skills and a focus on contributions to our internal publications. Progress also continued to be made in moving some of our key services to cloud platforms such as Office 365 and Box. In one of our higher profile projects, the UTS team was an essential partner in releasing Emory's first three Coursera courses. This effort included setting up a new studio for videotaping, learning the Coursera platform and doing all of the production and post-production work. Everyone seemed to agree that the end result was an extremely high quality set of courses.
Once again, the IT organization at Emory has managed through a great deal of change in the past year and is well positioned to support Emory's mission as it adapts to the shifting challenges in higher education and healthcare.
Rich Mendola
Vice President for Information Technology and Chief Information Officer
<< OIT Annual Report Home  |  Emory Healthcare Information Services >>