Emory Healthcare Information Services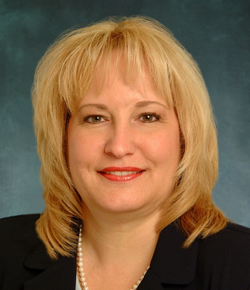 Dee Cantrell is the Chief Information Officer at Emory Healthcare, in Atlanta, GA. Emory Healthcare is a large integrated academic health care system committed to providing the highest level of care for patients and families, educating health care professionals for the future, pursuing discovery research and clinical innovation and serving the community. As the clinical arm of the Woodruff Health Sciences Center of Emory University, Emory Healthcare is the largest, most comprehensive health care system in the state of Georgia.
FY14 was a time of technology improvement for Emory Healthcare IS, as several upgrades and new software initiatives were key elements to the overall work effort.
Portal
Emory Healthcare IS continued to manage the Emory Healthcare patient portal technology. As of August 31, 2014, more than 128,000 patients have enrolled in our portal technology.
The portal is key to engaging patients in their own care. It is also a requirement of the federal Meaningful Use program, which provides financial incentives for physicians and health systems for effectively implementing certain features of an electronic health record. Eventually, failure to adopt such technology will lead to penalties in Medicare reimbursement. This program aims to improve quality and safety, increase efficiency, reduce health disparities, engage patients and their families, improve care coordination, and enhance security of health information. To achieve Meaningful Use, 50 percent of Emory Healthcare's patients are required to be invited to enroll in the portal.
PathNet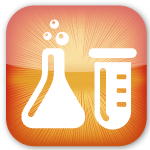 On October 5, the Laboratory transitioned to the Millennium version of its software application – PathNet Millennium. This large-scale upgrade was important for:
Moving the Laboratory to a system with upgraded technology and capabilities
Improving computerized provider order entry (CPOE) by increasing the transparency and flexibility of orders
Providing more flexibility and transparency for microbiology and transfusion results
Eliminating Wednesday night Laboratory computer system downtimes
Meeting compliance requirements, including ICD-10 (billing code changes coming in 2015)
Setting the foundation for CPOE for the Emory Clinic
Scheduling and Barcoding
Emory University Hospital Midtown and Emory University Hospital went live with surgical scheduling changes and barcode medication administration in March and April, respectively.
Scheduling: Changes were made prior to going live with barcode medication administration to ensure that the hospitals could support that change. For example, scheduling became fully automated and all preadmission testing is now scheduled at the same time as a surgery or procedure. With these changes, visit encounters can be generated sooner, meaning providers have more time to plan patient care orders before the patient arrives at the hospital. The changes also help patients better complete their admission requirements in advance so their registration process is faster upon arrival. Furthermore, having a fully automated system increases patient safety and clinical workflow by adding automated measures to match the right patient, right encounter and right orders.

Barcode medication administration: With a simple scan of a patient's armband at point of medication administration, the patient's five rights of medication administration safety (medication, dose, time, route, patient) show in EeMR (Emory electronic medical record) on the workstation on wheels or mounted desktop computer. When used properly, barcode medication administration is an effective tool in the measures already being taken to prevent medication errors, significantly increasing patient safety, while also streamlining nursing workflow.
SNOMED
To meet Meaningful Use requirements, on June 24 clinicians began documenting all problems on the problem list using SNOMED (Systematized Nomenclature of Medicine – Clinical Terms). With this change, Emory Healthcare launched a new tool – called IMO – to provide a slick, improved search functionality to make the transition to SNOMED easy and even reduce the number of clicks needed to update the problem list.
GE Centricity Business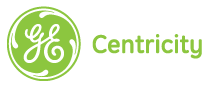 On June 30, all Emory Clinic, Emory Specialty Associates, and Emory Medical Care Foundation sites went live with GE Centricity Business. This large undertaking, led by Emory Clinic Patient Financial Services, was for the purpose of replacing the existing IDX scheduling and billing system. GE Centricity is an all-in-one, web-based tool that allows users to easily navigate through one integrated system and reduces the number of third-party vendor solutions. This solution also offers several real-time reporting functions to improve efficiency and analytics. Areas including Clinic Administration, Information Services, Emory Clinic Patient Access, Finance, University Technology Services, Clinic Operations, Marketing, and all Clinic specialties and practice sites supported the project management team in its leadership for this effort.
Dee Cantrell
Chief Information Officer, Emory Healthcare Inc. Information Services
<< Emory Center for Digital Scholarship | Enterprise Applications, Services, and Infrastructure >>