University IT Services and Research Solutions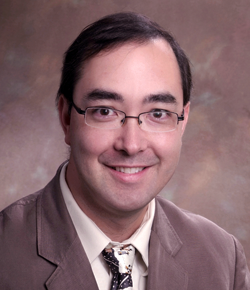 In his seventh year in the role of Deputy Chief Information Officer, Marc Overcash leads the University IT Services and Research Solutions Division in the advancement of research through the application of information technology. Marc also serves as the Assistant Dean of IT in the School of Medicine, Adjunct Faculty in Public Health Informatics in the Rollins School of Public Health, and co-director of the Biomedical Informatics Program for the Atlanta Clinical and Translational Science Institute.
FY14 was a year of releases and combinations. With the most recent reorganization, we have created a new division that combines clinical trials, data solutions, middleware, project and service management, product and business program management, and software development. And while we worked to craft a new division with new colleagues and opportunities, many of our multi-year initiatives were released into production.
Emory Commons
The first release of Emory Commons rolled into production this fiscal year. Establishing near real-time connectivity with our proposal management system (EPEX), our Conflict of Interest system (eCOI), and the IRB system (eIRB), Emory Commons provides a single view for investigators and their support teams to find out the status of their proposals.
Commons also launched the "Facilities and Other Resources" functionality, providing investigators with a searchable library of reusable language that they can copy and paste into their proposals. Now, they have a place to locate language for key research infrastructure, organization information, and resources.
We have slowly been rolling out Emory Commons around campus to very positive reviews. Our favorite quote so far has been from Dr. Jim Lah, Vice-Chair for Neurology who commented that Commons is "a thing of rare beauty."
Commons is a result of multiple teams across the University working together. They include faculty, research administrators, University research leadership, Office of Research Administration (ORA), PeopleSoft teams, and multiple groups across the LITS organization.
Bio-Banking Infrastructure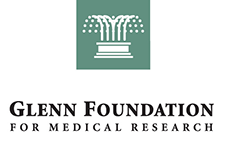 In November of 2013 we deployed a new Bio-banking infrastructure to manage the processes related to research tissue procurement and banking. The infrastructure development was funded as part of a gift from the Glenn Foundation to support Breast Cancer Bio-banking. The bio-banking infrastructure is comprised of an integrated group of new and existing systems including the Emory Research Subject Registry (ERSR), Jasper Reports Server, Emory Enterprise Laboratory Information Management System (LIMS), Research Data Capture System (REDCap) and an aggregate data store to enable reporting across all of the systems.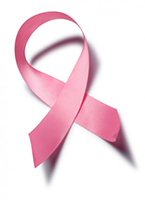 The ERSR is a new web application developed by the LITS software development team and supports research subject registration and consent management, research cohort and protocol management, research event management, event notifications and operational reporting. Registration of a research subject to a specific protocol and research cohort in the ERSR can trigger automatic registration of the subject in the LIMS and REDCap for downstream specimen management and clinical data abstraction workflows. Subjects are linked across all systems via a common unique identifier with additional system specific identifiers and medical record identifiers, where appropriately consented, stored as alternate identifiers. The management and linking of identifiers in the ERSR enables linking across systems as well as linking to medical record data extracted from the Emory Healthcare Clinical Data Warehouse when appropriate.
One of the major stakeholders in the project is Dr. Dina Avery, Research Manager, Breast Satellite Tissue Bank. She commented, "Library and Information Technology Services (LITS), Breast Satellite Tissue Bank (BSB), and Human Tissue Procurement Services (HTPS) were able to enhance the current data management system, in order to ensure total integration of all consented breast cancer patients' demographic, disease and treatment data with banked bio-specimens (e.g. tissue and blood)...As a result of the efforts by IT, both BSB and HTPS are able to better communicate and ensure no coordinators miss tissue and/or blood specimens."
Emory Clinical Trials Dashboard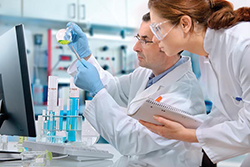 The Emory Clinical Trial Dashboard is a software product that presents a series of interactive visual reports (or dashboards), providing executive research leadership with an overview of the portfolio of clinical trial activity across the Emory enterprise. The dashboard product is ultimately intended to replace numerous manual reports distributed independently from multiple business offices.  The initial challenges of the project were the identification of authoritative sources, establishing access to and the validation of data, and working with data stewards and business process owners to improve the quality and integrity of the data across the enterprise.
In the spring of 2014, a working prototype of the dashboard product was developed and presented to numerous governance committees and key stakeholders for general review and constructive feedback. Final presentation of the prototype was delivered to Emory executive leadership to confirm achievement of discovery development objectives and solicit resources for production level development and distribution. The prototype was a huge success, exceeding expectations, and has been approved for the next phase of production development.
The current objective is to transition the working prototype into a production quality application that will serve as a source of clinical trial information for executive leadership going forward. In addition to the current reporting functionality, the application will need to adapt to the ever-changing needs and inquiries of decision makers as more systems and data are integrated.
Marc Overcash
Deputy CIO and SOM Assistant Dean for IT, University IT Services and Research Solutions

<< Enterprise Security | University Libraries >>