Library & Information Technology Services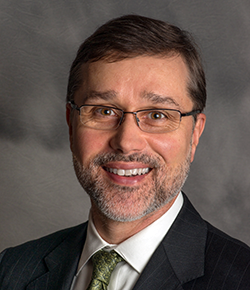 Richard Mendola, Ph.D. is the Vice President of Information Technology and CIO for Emory University. In this role since 2007, Dr. Mendola and his team are responsible for creating and sustaining a seamless, agile, innovative and efficient information technology environment that advances the educational, clinical and research activities and aspirations of Emory.
Over the course of the past year, the original vision of a combined library and IT services organization was solidified as key leadership positions were filled and a new vision for the combined organization began to take shape. Despite the potential distractions that can sometimes accompany changes in organizational structure, the newly configured LITS organization accomplished a wide range of high priority objectives.
Within the library, spaces were improved and collections were expanded. The second floor learning commons was renovated to allow for more collaboration space and better support for students who bring their own devices. Major projects are now underway to create a shared library services center with Georgia Tech and a renovated showplace for MARBL on the 10th floor of the library.
Also within the library, the Emory Center for Digital Scholarship is in its new space on the 3rd floor of the Woodruff Library and is abuzz with activity, including delivering high profile projects like the Battle of Atlanta mobile app, hundreds of faculty and student consultations and a terrific summer workshop on digital scholarship tools for historically black colleges and universities.
Also on the mobile front, we've piloted a new mobile app review and distribution solution, and have used it with several internally developed applications, including apps that support medical education and clinical research. Thanks to a standardized method for logging HIPAA related transactions that flow over our enterprise integration infrastructure, we've made it much easier to build mobile or web apps that use protected information in the future.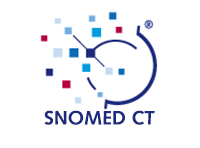 In the clinical enterprise, the lab and physician billing systems that had been in place for decades were updated to modern versions. SNOMED driven clinical documentation was implemented and features continued to be added to the patient portal, driving adoption to record levels.
With clinical activities such a large part of our portfolio of work, it is essential that our information security function be up to the task. Both HIPAA and PCI compliance were advanced with much more automation in place to help ease the work associated with compliance monitoring. As in years past, the security team did a tremendous job protecting our information assets and responding to an incessant stream of information security threats.
To facilitate our research mission, we now have new applications that will make it easier for investigators to find collaborators and to maintain their own faculty profiles. Emory Commons will also make it easier to manage the administrative tasks associated with research. Tremendous progress has also been made in advancing our understanding of our clinical trials research, and have also mapped out an exciting future state vision for where we want to take IT support in this area.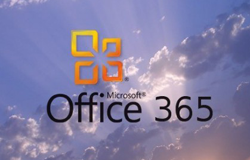 The past year was also one of our highest profile periods for continuing our move to the cloud. Office 365 has been deployed to thousands of individuals across Emory, as has Box, Emory's first file storage and collaboration solution that is available to our customers from both the University and Healthcare. For larger electronic storage needs, we've also expanded and greatly reduced the cost of our trusted storage offering, a HIPAA compliant platform that can scale to many petabytes of capacity.
Finally, I'll end by highlighting the progress that has been made on our business intelligence offering. The first phase of the finance BI project is complete, with several more phases to follow, and we're off to a blazing start on the BI student project as well. Solutions such as these will be critical as we continue to help the institution move to more data-driven decision making.
Thanks to a great team of IT professionals and our partners in the academic, business and clinical areas across the enterprise, we've helped advance Emory's mission. My leadership team and I look forward to keeping the momentum going in the coming year.
Rich Mendola
Enterprise Chief Information Officer and Sr. Vice Provost of Library Services & Digital Scholarship

<< LITS Annual Report Home  |  Business and Administration >>