Enterprise Applications, Services, and Infrastructure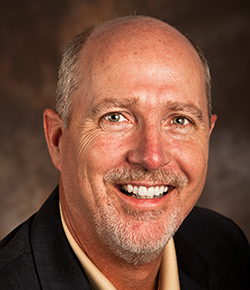 John Ellis became Interim Deputy CIO in April 2014. In his previous role as Director of Integration, John led the IT division's efforts in identity management, middleware support, web development, IT service management, and marketing and communications. Prior to coming to Emory, John worked at the University of Memphis as a tenured professor in the Department of Philosophy as well as serving university administration in technology leadership roles. He received his PhD in Philosophy from King's College London and a BA in Philosophy & Greek from UNC-Chapel Hill.
For Enterprise Applications, Services, and Infrastructure, the past year has been one of enablement. We have leveraged new capabilities (cloud, mobility) to expand and improve the services we provide as well as completed several major initiatives that will be key enablers for the business in the years ahead.
Cloud Technology: Office 365
While reviewing the cost of upgrading Emory's email service, Emory was offered an opportunity to move to the cloud version of Exchange, Office 365. The cost for doing so was small compared to the overall cost of doing the on-premise upgrade.
After two years of planning and small-scale movements, the moves of university users to Office 365 began in earnest in FY14, starting with the LITS team. Since that time we have moved the majority of the rest of the University, including the Law School, the Business School, the College and the School of Public Health. We recently moved all University administration teams and will complete most of the University with the Yerkes and Campus Life groups in FY15.
We continue to plan the move of all the Emory Healthcare users, as well as School of Medicine and School of Nursing users, which have large Healthcare Affiliations. Our goal is to move these users to Office 365 beginning in early 2015 and complete by August of that year.
Cloud Technology: Box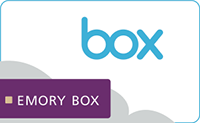 Emory Box is a popular cloud-based storage service that fosters document sharing and collaboration on desktop, tablet and mobile devices. The service is available at http://emory.box.com. Faculty, staff and students can log into the service using their Emory ID and password and create an account. Nearly 6,000 people at Emory have created accounts since the service began last December, with an average utilization of 490MB per user. This is the first time Emory has had an enterprise file sharing application that bridges the university and healthcare environment. Emory Box provides a secure environment for sharing documents and collaborating on projects that use sensitive data.
Mobility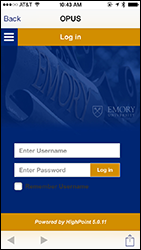 OPUS Mobile allows students and faculty to use their Emory NetID to log in to the Emory OPUS system. Students can view their class schedule, grades, exam schedule, holds and to-do's as well as browse course descriptions and class meeting information and update personal information. Faculty can view information on advisees and students, view class rosters, send email to students in their classes, and enter grades. OPUS Mobile cannot be used to enroll in classes, but testing is underway to add this feature and others.
Business Intelligence
After years of planning and development, the Enterprise Applications DW/BI team completed Emory Business Intelligence (Financials Release I). The purpose of this project was to gather data from multiple sources of enterprise data into a central reporting tool and data warehouse to create "one version of the truth." The initial focus for Emory Business Intelligence has been on financial data. As a result of the first release, which included labor reporting, a legacy data warehouse and the associated reporting tools have been decommissioned. The consolidated data available in EBI has resulted in several reports of campus efficiency. "What once took six hours now takes less than a minute," said Drew Smith, Director of Business and Finance for Emory DAR.
In addition to Release I, an executive dashboard is in beta testing and has been shared with executive management and the University Finance Committee of the Board of Trustees. Favorable feedback was received as the dashboard provides high-level graphical presentations of key financial trends at the consolidated (University and Healthcare) or department level. With the executive dashboard, senior management, deans, business officers and department administrators will easily be able to gain an understanding of how their area(s) of responsibility fit into the total Emory financial structure. As student and human resource data is brought into the warehouse, the executive dashboard will continue to evolve and serve as a quick view for key institutional metrics.
Trusted Storage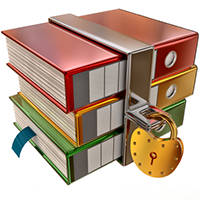 Trusted Storage is critical to the Emory community for storing large amounts of sensitive data being generated as part of the educational and research missions. This third iteration of Trusted Storage architecture provides vastly increased scalability, easier management, and better auditing at a third of the price of the previous version. Costs for Trusted Storage v3 dropped from $2.50 per GB per year to only $0.80 per GB per year. Additionally, the maximum capacity for Trusted Storage v2 was 85TB while version 3 is capable of expanding to multiple petabytes. At this point, all new Trusted Storage customers are being put on the new architecture, and the LITS Systems, and Storage teams are contacting existing Trusted Storage customers to migrate them to the new architecture so they can realize its benefits. 
In the future
Looking ahead, our FY15 initiatives will be primarily focused on process and operational improvements in key areas (network, billable services). We will also be actively engaged in a significant upgrade to Emory's financial system.
John Ellis
Interim Deputy CIO, Enterprise Applications, Services, and Infrastructure

<< Emory Healthcare Information Services | Enterprise Architecture >>