Deciphering Glial Development and Its Impacts
Deciphering Glial Development and Its Impacts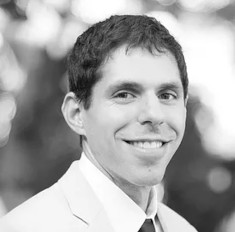 Dr. Steven Sloan is an Assistant Professor in the Department of Human Genetics at the Emory University School of Medicine. His current lab studies glial development and the role these cells play in neurodevelopmental and neuropsychiatric disease. His team's work is instrumental in determining how human glia develop as well as how abnormal glia might contribute to neurodevelopmental disorders. This work may prove pivotal in deciphering new mechanisms and therapeutic targets to advance human health.
Due to the massive amounts of data generated by their efforts and the computational power required for modeling and analysis, he turned to the AWS at Emory Team for support. "We use AWS for processing almost all of our genomic data," says Dr. Sloan. "We generate an enormous amount of sequencing data to look at gene expression and DNA organization. Processing all this data requires a considerable amount of memory, storage, and computational capacity. Therefore, we use AWS at Emory to run all this processing. That includes mapping sequencing reads to the genome, organizing the data, and storing the sequencing data for long-term use in the future."
Though Dr. Sloan's work is unique, his needs are mirrored by more of his colleagues by the day.  The implementation of AWS services such as Elastic Compute Cloud (EC2) and High Performance Computing (HPC) clusters are proving to be increasingly critical tools in the pursuit of cutting-edge research. AWS at Emory is proud to support Dr. Sloan and his team in their pursuit of improving human health and excited for what is to come.
For more information on Dr. Sloan and his team's work, please visit https://www.sloanlab.org.