September 3, 2012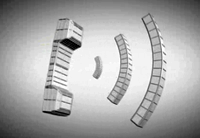 On July 17, the Unified Messaging (UM) project went fully live. This project moved over 11,000 Emory voice mail accounts from the old Avaya modular messaging system to Unified Messaging in Exchange.
This move also gives users more interoperability with Office 365 as we move forward with that project. Over the years, Avaya had been unable to keep up with the various Exchange upgrades and it became necessary to transition to the more compatible UM solution.
In addition to voice mail, the project team also moved almost 500 fax accounts to the new system.
One of the most visible features of UM is the Voicemail preview, in which users receive recorded voicemail messages in email that includes a loose translation of the voice mail in text form. This is not intended to be an exact transcription, but it allows users to preview the message to look for key names, numbers or phrases (e.g., "Call me back").
UM involved great collaboration between several teams, including Messaging, Network, the Coordinators, the IT Service Management Office (ITSMO), the Project Management Office (PMO) and Emory Healthcare IS (EHC IS).
- Jay Flanagan, Manager, Infrastructure
---
For additional information on this or any other Emory OIT service, please contact the
University Service Desk at 404-727-7777, Monday - Friday 7 am - 6 pm.
---