September 27, 2012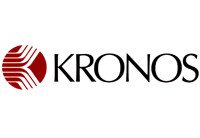 The Kronos Project, which is the upgraded time and attendance software for all Emory Healthcare employees and hourly Emory University employees, is complete. The Phase 2 go-live date was on August 8. During the phase 2 rollout only time keepers were affected, while employees continued to record their time uninterrupted.
The justification for the project was to take advantage of the latest release of the product from the vendor to utilize any new technology, features and functionality delivered since version 5.2. this included improvements to the Timekeeper function, such as enhanced error tracking and correction, and increased Timekeeper efficiency.
The two-phase project involved an initial Time entry upgrade in June and an application upgrade in August. During implementation users experienced 2 issues: system slowness and a loss of reporting function. The team worked closely with Kronos to resolve these issues. The timing on the resolution could not have been more welcome on September 4th as the payroll teams were under a tight deadline to complete payroll in a shortened Labor Day week. System performance was excellent and full reporting functionality was restored to all timekeepers.
The upgraded Kronos application's Innovative user interface takes another major step forward with enhancements to the user experience. The software also provides ease-of-use functionality.
- Kaven Moodley, Manager, Enterprise Applications, OIT
---
For additional information on this or any other Emory OIT service, please contact the
University Service Desk at 404-727-7777, Monday - Friday 7 am - 6 pm.
---