IT Finance & Administration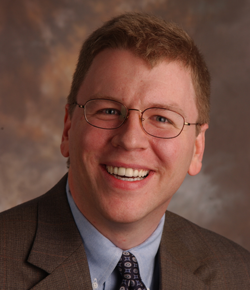 An Emory graduate, John E. Connerat is the Executive Director of IT Finance and Administration. With a focus in budgeting, finance, human resources, contracts administration, software licensing, and business operations, John's team provides the organizational backbone for Emory's 350-person, $61 million OIT division. John has held previous directorships in IT business operations and capital planning & finance, as well as performed real estate and tax law for businesses and individuals. John is a member of the State Bar of Georgia.
The IT Finance and Administration (IT F&A) division provides financial management, human resources support, contract management, and administrative services for all divisions of the Office of Information Technology such as University Technology Services, Research & Health Sciences IT, the Chief Information Security Officer, the Chief Information Architect, and the Office of the Vice President and CIO.
IT F&A partners closely with Emory Healthcare Information Services in these areas as well where both the university and healthcare align in various parts of its respective missions. The division encompasses the areas of financial planning and budgeting, human resources, new-employee onboarding, benefits help, and management of the physical office and administrative space.
OIT employees benefit from team building and wellness and IT F&A promotes this by sponsoring events such as our semi-annual service award luncheon for staff and their immediate supervisors, blood pressure and cholesterol screenings, an annual flu shot campaign, fielding a team for the Winship 5k, and coordination of ice cream socials, Game Day, the Chili Cook-Off, the St. Patrick's Day parade and the Holiday Party.
IT F&A has also been working diligently with the Emerson group to continue moving through the JFS project for completion by the end of the calendar year.
For annual reporting purposes, the statistics tell a large part of our story. The numbers below give a small sample and flavor of the activity this division oversaw in fiscal 2012.
Financial Transactions
| | | |
| --- | --- | --- |
| Transaction Type | # of Transaction Lines | Dollar Amount |
| Invoices and Purchase Orders | 10,850 | $25,913,221 |
| Campus Service Charges | 431 | $314,612 |
| Expense Reports | 1420 | $285,773 |
| P-Card Charges | 1,248 | $1,811,861 |
| Manual Journal Entries | 7,526 | $46,221,943 |
| Payroll Transactions | 4,086 | $28,299,715 |
| Post Office Charges | 6 | $15 |
Although there are dozens of other transaction types, the ones above are a small representative sample. For illustrative purposes, the tiny volume of post office charges was chosen to show how little OIT actually uses the US mail anymore (although we do buy stamps with p-cards from time to time).
HR Transactions
| | |
| --- | --- |
| Transaction Type | # of Transaction Lines |
| Hires/Transfers (excluding students) | 36 |
| Timecard Adjustment Requests and Approvals | 2,705 |
| Earnings Distribution Record Changes | 591 |
Administrative Transactions
| | |
| --- | --- |
| Transaction Type | # of Transaction Lines |
| Contracts Reviewed and Executed | 101 |
| Meetings Scheduled and Rescheduled (estimated) | 3,244 |
As we prepare for FY13, IT F&A will continue to demonstrate the dedicated fiscal capacity to monitor and coordinate the financial mechanisms of the Office of Information Technology. In an environment of strategic risk, the challenges that we face present new opportunities to provide the level of service that has become the hallmark of IT F&A.
John Connerat
Executive Director, Information Technology Finance and Administration
<< IT Architecture | Information Security >>