University Technology Services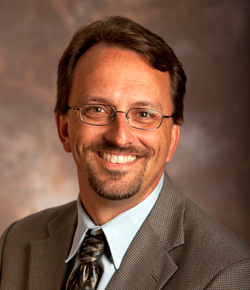 Brett Coryell is entering his seventh year as Deputy Chief Information Officer for Emory's University Technology Services. His primary specialization remains making IT operations more efficient through improved project and service management.
In a year of partnership and engagement, University Technology Services (UTS) also completed a stellar year of innovation and implementation. With over 300 employees, it is impossible to list all of the accomplishments throughout UTS, so listed below are a handful of milestones we are proud to have reached in FY12.
Email Student Community Migration
FY12 exhibited a significant amount of attention of Emory's academic mission. In last October's Director's meeting, UTS leaders dedicated the year towards more academic projects. As a result major efforts in upgrading Blackboard, implementing Echo 360 for video capture, transitioning to Office 365 (mail and calendaring, and storage), and installing unified messaging were begun during the year. While our customers did not receive the full benefit of these multi-year projects, they will.
In FY11, the Emory staff and faculty migrated to Microsoft Exchange for its mailing system. In FY12, it was the student's turn to migrate to the Exchange-compatible Office 365 system. By having everyone in the Emory community on the same email system, whether in Premise or Office 365, it gives the students access to all the tools that Exchange offers. The Messaging Team, in coordination with ATS and identity management, worked together to complete the undergraduate migration smoothly and with a minimal amount of issues.

An aggressive three-phase project, the first phase was to move the undergraduate students to Office 365, which was completed in FY12. Phase two involves getting Laney Graduate Students GSAS off of LearnLink and moving them to Office 365. The third phase, for FY13, will offer the complete replacement of LearnLink with a rebranded new tool.
ECIT Enables Two Major Projects
The Emory Center for Interactive Teaching (ECIT) successfully hosted and enhanced a pair of significant efforts in FY12 that serve as a model for future academic collaboration: The World Shakespeare Project and the Emory Department of Chemistry's $20 million National Science Foundation (NSF) Grant.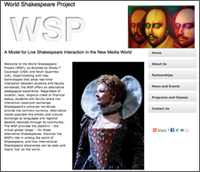 The World Shakespeare Project "links electronically Shakespearean faculty and students across the globe to create and sustain dialogues and educational opportunities in concert with student populations often excluded from such endeavors because of economic, cultural, or geographic limitation," says Dr. Sheila Cavanagh, a professor of English at Emory. In the virtual classroom in ECIT, students learn using the latest advances in real-time streaming audio and video.
Emory recently received a $20 million NSF grant for the Chemistry Department's Center for Selective C-H Functionalization (CCHF). The grant was awarded in part because it boasts collaboration between a total of 25 scientists from 15 universities, representing the most comprehensive group of top experts in C-H functionalization ever assembled. The collaboration is made possible through ECIT's Vidyo Desktop System. Vidyo allows up to 50 connections at any given time and manages an environment with as many as eight different speakers at one time, enabling face-to-face conferencing like never before.
Nortel Switch Retirement
On December 7, the old Nortel telephony switch was retired following 26 years of service. Emory is now using a more modern Avaya switching system, which consists of a single platform. The project completion represented thousands of hours of work and involved staff from all over UTS. In the twenty-six years of service, the Nortel switch, which still utilized its original switchboard, survived a fire, a flood, a mudslide, and several power outages. The switch's generator never failed.
Over the next few weeks, over 28-tons of hardware was removed from the Cox Hall switch room. It was a delicate operation as Emory's outlying clinics and several other cross-connects are still serviced in this room. Nonetheless, the operation was completed without any outages.
Next Gen Wireless
Wireless is a long-term trend for students and staff alike, and Emory made a bold push in this area, not because wireless can be less expensive than wired but because "untethered" is the way people like to work and live.
In FY12, UTS redesigned the architecture of the wireless in Emory's Residence Halls, by relocating existing access points (APs) and by installing approximately 220 new AP-61 access points, spread across the student dorms on the main campus. The teams, consisting of Field Services, data engineers, architecture design, and contractor staff, completed the initial work before Back-To-School 2011 and subsequently hardened access points throughout the school year.
By prioritizing this work through our regular project mechanisms, which is an organizational maturity that placed operational work over the usual project methodology, we learned that we can adapt to the needs of the moment for the betterment of the overall mission.
IT Service Management

Emory University has continued to implement several IT Service Management processes and to strengthen the culture and improve the usage of the ServiceNow process management tool. As a result, in FY12, the Goizueta Business School and the Emory Law School both transitioned to ServiceNow for their problem management and reporting needs. This exemplifies Emory's cultural transformation as an Information Technology Infrastructure Library (ITIL)-based organization.
As a result of Emory's dedication to process management, Emory won the IT Service Management (ITSM) award for Project of the Year, awarded for our unique implementation of ServiceNow and the way we were able to set aside local differences to create a community of good practices that we all share.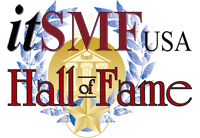 The award, presented by IT Service Management Forum USA at the national conference for ITSM in Washington DC, is given to the organization which made significant headway in implementing ITSM best practices within their organization within the prior year.
Emory's ITIL training has been so successful we recently had a visitor from Wake Forest to attend a class. If there are openings in our classes, we offer them externally but so far the classes have almost always been filled with Emory people. "Emory is very fortunate that its leadership recognizes the value of service management principles and to have staffers that know so much about ITIL," said Chris McLaughlin, who is the Service and Project Portfolio Manager for Wake Forest University.
Next Phase
As we move toward more aggressive utilization of our foundation in FY13, UTS will continue to push the boundaries in the ever-changing IT world while adhering to Emory's academic mission. I am confident that our organization is prepared to meet these challenges.
Brett Coryell
Deputy Chief Information Officer, University Technology Services
<< Research and Woodruff Health Sciences IT | OIT Annual Report Home >>